An innovative program designed especially for women in mid-life.
Find and take your next step with radiance, passion & purpose!
Mid-life is an important turning point for women. It's as if a dimmer switch comes over you if you blindly accept the negative belief pervading modern culture: "My best years of vitality, sensuality and beauty are behind me."
When you buy into this limitation, you unplug from the very source of your creative vision and power. You are disconnected, not only from your feminine light, but from your ability to feel and manifest the dreams you hold in your heart. You've just let your passion go out the window. Don't fall for this limiting belief! You'll be turning away from your heart's true desires and your source of real happiness.
What does my Authentic Feminine Radiance look like?
When fully connected to your Feminine Radiance you are:
Comfortable in your own skin; moving with grace, passion and purpose

Fully alive and connected to your luminous sensuality

Enjoying intimate relationships that are soulful and fulfilling
Guided by your heart— knower of your soul's vision for your life
At any age, in any decade of life — you glow!
These are the best years for activating a new level of your passion by opening up a hidden dimension of your sensuality and co-creative power that's been waiting for you to discover it.
The 90-Day Training
In this 90-Day training you will be guided to step out of the negative programming handed down from family and culture, and to step into an awakening of your Radiant Feminine Being. If you want to experience this shift as a daily, lived reality— this course is for you!
This course will be presented in a tele-class and on-line format, Oct 21st – Jan 20th.
There are ten live classes plus seven videos featuring specific exercises and meditations designed by Hilary to help you find and ground your vision and make the lifestyle changes you desire.
The classes are 75 minutes each, and you will have an opportunity to participate live. (All classes are recorded and emailed to you afterward.) There will be a Course Homepage for all members to access the course recordings, videos and materials made available as we go along. In addition, there are several bonus audios to support you on your 3 month journey.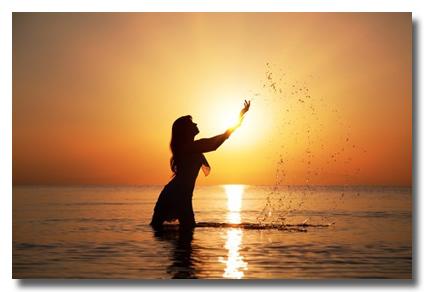 You don't know how much effort you were expending
until you stop struggling.
You have so much more energy available without the high-maintenance of your old persona trying to make things work. Plus, you have the added benefit of being held within a supportive group energy field of wonderful women, all awakening their Sacred Feminine Energy together! Current science shows us results are exponential within harmonic group energy fields. Our gratitude for receiving these gifts brings more of the same.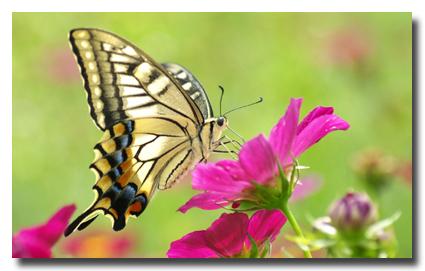 Honor your heart's longings: What I really want is …
Choose an intention you wish to manifest for 90 Days
Activate your sensual body, heart & spirit connection
The Art of Radical Self-care: balanced giving and receiving
The Journey begins by getting in touch with a longing for something you truly want to experience. Perhaps this was previously dismissed as fanciful, wishful thinking. If it's next to impossible, why bother longing for it? Fortunately for us, the heart's true desires never really go away. This felt-sense or urging, is how the soul communicates the way of your sacred path.
By following your heart's true desires energy is released from your soul through your feminine form, and a gestation process begins.
Congratulations — you are pregnant with your vision!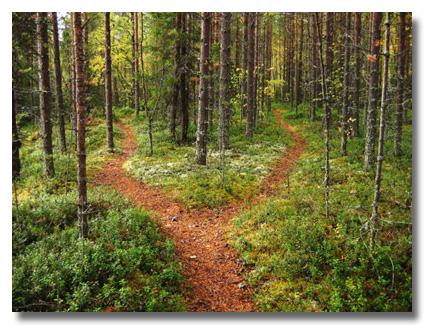 Forgiveness & Gratitude: letting go of the way Mother did it
Release the past: mine the gems & enter the present moment
Clear Yes, clear No — your body knows the difference!
Discover your unique Goddess Archetype: reclaim the art of Feminine Manifestation
The Empowered Goddess knows what's in her heart, so manifestation is natural and a pleasure! By honoring her authentic choices, she moves through her day with grace and ease. The balanced masculine steps forward to support her; he lends his focus and strength to help manifest her vision. This quality of energy is called forth from within us, as well as outward support showing up in our relationships. The Universal forces of Yin and Yang dancing together bring our visions into creation. It's a joyful, fun process; she inspires him — and he adores her!
True support is a miraculous manifestation!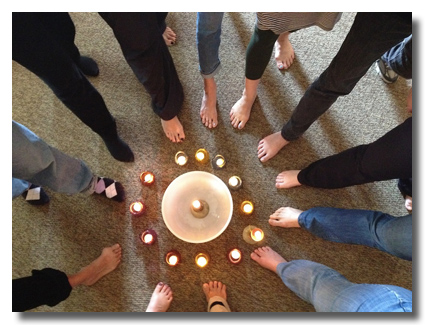 Your Goddess Blueprint: Your outer life matches your Essence
A new relationship with time: your new calendar & life rhythm
Inspired Action grounds your intentions: birthing the form
Celebrate your Sacred Sensuality: pleasure & beauty is a sacred joy!
Embrace your Radiance & Walk your Path
By the third month, if you've been following along and practicing the exercises each week, you will have experienced a new level of activation of Sacred Feminine Energy through your entire body.
Our outer lives must mirror our inner reality; so as you show up in this new vibration your life begins to appear as the felt-sense of your experience. Change happens naturally — your life is a vibrational match to your Essence and your intentions!
With Gratitude and Joy — our cup keeps filling and overflowing.
Join Hilary Nicholls and a circle of supportive, kindred-spirit women for a 3-month journey where you will be guided through a series of steps, week-by-week, with specific guided meditations and energetic techniques designed to activate your Authentic Feminine Radiance and Empowered Manifestation.
Hilary began her healing practice in 1985 as a holistic chiropractor and energy healer, and continued to learn new techniques from various healing masters and spiritual teachers over the years. As her practice evolved, a unique approach to vibrational healing emerged. Hilary created Body-Centered Awareness Activation as an answer to the desires so many people expressed:
To access the deep peace of our spiritual being
To receive and follow clear inner guidance
To rediscover our wholeness—therefore our inherent ability for self-healing
Hilary maintains a private practice, with locations in Carmel and Santa Cruz, California. She also travels across the US and internationally, offering workshops, private retreats and individual sessions.
If you are called to take this three month journey with me, take a breath ... tune into your intuition and feel which one of the following options is right for you to support and deepen your experience.
Option One: 90-Day Walking the Way of the Goddess Course
Ten 75-minute live on-line classes with supplementary audio/video exercises, meditation instruction and private, members-only Facebook Page support.
Option Two: Radiance Embodiment (Limited Availability)
This is for you if you'd like to include a private session with me to reignite your Feminine Energy and get a jump start on discovering and grounding your true heart's desires. An essential key to manifesting with ease is learning to tap your feminine full-potential!
Option Two Includes:
* Everything in Option 1
* Plus one individual Radiance Embodiment Session with Hilary (phone/Skype 55 min).
Your privacy is important to us! We will never sell or share your information.
"This 90 day course has been Incredible for me! It has given me the confidence and support to fully blossom into my Goddess Being. Things have really shifted, my career has taken off. I can feel my work in the world having more impact as I open to receive the flow of abundance I have been longing for for so long!"
Anne Sibley Musician / Songwriter, CA USA
"In this course I have been able to shine a light on what I consider my deepest lifelong fear ... something I could never do in years of therapy. I am now able to stand back and see it for what it is rather than identify with it and keep the old story going. Right after a healing meditation in the class I got a call from a client - a welcome instant manifestation!"
Bonnie Maller, Artist, Business Owner, MA
"I love this course! With her soft, feminine way Hilary offers a truly transformational experience that helps me embody the changes I feel called to make at this critical time on the planet. I am able to receive more radical joy and ease within myself and see this reflected in the world around me while fulfilling my life path."

Aida M Hasbun, MD New Zealand


"I love the gathering of shared community on the call, it's so very rich and an available source of support for each of us. I also love the Modern Goddess Calendar, structure at its best in playful form! There are movable pieces so I can respond each day to set a new pattern and strategy. I love the opportunity for 'radical self-care'. I have time for play (free time) so I can stay available to the mystery of what life may offer. Thank you Hilary."
Colette Martin Professional Dancer/ Dance Instructor CA
"I've been savoring this course! It has opened me to a new view of myself while rediscovering my passion for textile art, how enlightening! I am so grateful for Hilary's ability to perceive and communicate this beauty-goddess-receptivity theme - it's very special."
Louise Jackson Ecologist / Professor UC Davis CA
"Hilary has an incredible ability to tune into precisely the energetic and vibrational patterns where true healing occurs. I have referred a number of clients to her and have found they make meaningful shifts and are able to deeply benefit from them in far less time than I would have imagined."
Judith Saunders Clinical Psychologist, New Zealand
"I have always loved adventure travel. This work has taken me to an amazing place … my own spirit!"
Sallie Regan AK
Television Producer/Writer
"Hilary has a rare sensitivity and insight which allows those she works with to experience the natural joy of our true being, as well as a depth of self-healing and self-discovery."
Barry and Joyce Vissell CA
Authors: Shared Heart and Meant to Be
Your privacy is important to us! We will never sell or share your information.